Important Things To Know About Black Water
6/17/2018 (Permalink)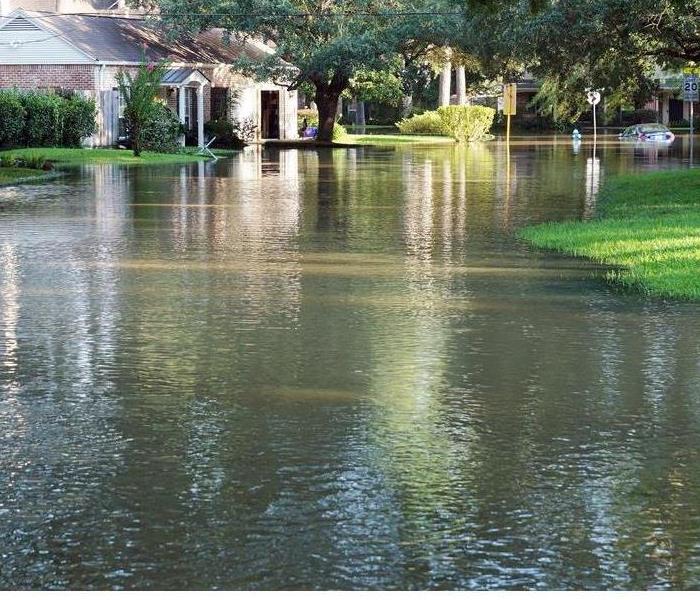 As a business owner, you're concerned not only about the viability of your business but also about the safety of your employees and the ability to conduct your work in a functioning facility. Few things can cause as many problems to your building as water damage. One of the biggest concerns you should have is black water. You should understand what this is and the health challenges it poses.

The Worst in the Flooding Category

This type of water is categorized as Category 3 in water damage. If this type of water gets into your building following a flood, you face potentially disastrous consequences, and you should call a qualified restoration company immediately.

The Harm

The word "black" appears with this water for many reasons.

• It's contaminated possibly with harmful materials such as pesticides, heavy metals or toxic substances.
• Contains sewage or wastewater from toilets.
• Can include feces and other disease-causing materials.

How it Occurs

When waters enter your building from flooding, they may have come from under the foundation from septic systems. The water may also come into contact with toilets or urinals from your Houston, TX building.

How to Handle It

Because black water can cause serious illness, you shouldn't try to remove this water yourself. Instead, you need to enlist the help of a qualified professional. Make sure you call a trusted company promptly.

What the Pros Will Do

A competent specialist will assess the situation and will determine the extent of the damage. Next, the team of professionals will safely remove the water in order to eliminate the health risks. The cleanup and restoration process will make it possible for you to resume activities in that portion of the building that the water affected.

Water damage can have serious consequences on your business. When you identify the type of water causing damage and call in the right help, your business will be in good hands. Visit http://www.SERVPROtowncountry.com/ for more information on storm damage.