Protecting Yourself During Mold Removal
4/23/2018 (Permalink)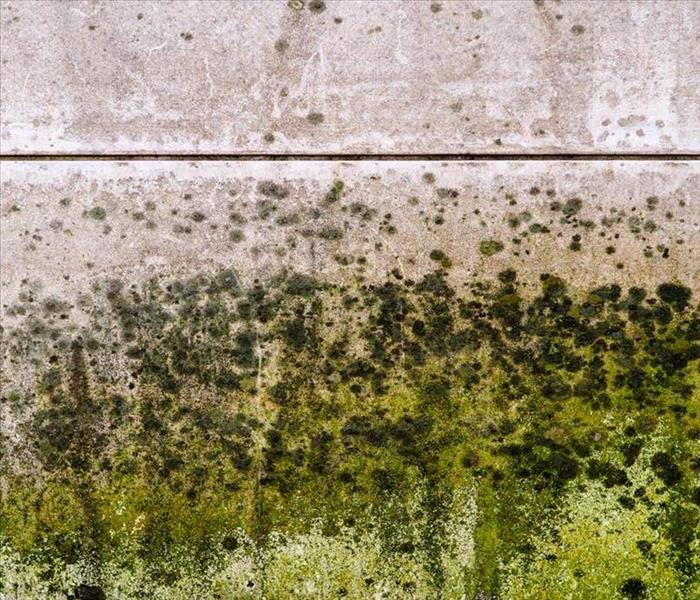 When you find mold growth in your commercial building in Houston, TX, your first reaction is probably to start cleaning it immediately. While it is advisable to contact a mold remediation specialist to help resolve the problem, many people want to clean up as much of the mold as they can. If you choose to do this, you must protect yourself with the proper personal protective equipment (PPE).

Heads Up

The first area of your body you want to shield from settling spores is your head. This involves donning three main types of gear:

• Face mask with a respirator
• Safety goggles
• Hair cover

A mask with an air-purifying respirator can filter out mold spores before you inhale them. Safety goggles keep these spores from entering your eyes and causing irritation. They also protect your eyes from the harsh chemicals often used in mold remediation. A hair cover may seem like overkill, but it keeps the mold that is stirred up in the cleanup process from settling on your hair.

Body Cover

Professional mold remediation technicians often wear Tyvek® suits to shield their whole bodies from mold. If you do not wear a special protective suit, at least make sure that your whole body is covered. Change out of the clothes as soon as you leave the sealed off contamination area to prevent the spread of the mold growth.

Hands and Feet

If you enter the containment area, you need to wear acceptable PPE on your hands and feet. Close-fitting, disposable gloves keep mold spores away from your hands. Disposable shoe covers ensure that you do not track any mold found at the site through the rest of the building. It is essential to remove both gloves and shoe covers before leaving the remediation location.

If you are involved in any part of the mold remediation process in your building in Houston, TX, it is important to protect yourself with adequate PPE. It may feel weird to be covered from head to toe, but it keeps you safe and keeps the mold spores from spreading. For more information about mold, visit http://www.SERVPROtowncountry.com/.