Town & Country Home Care: Understanding the Basics of Flood Insurance
6/22/2016 (Permalink)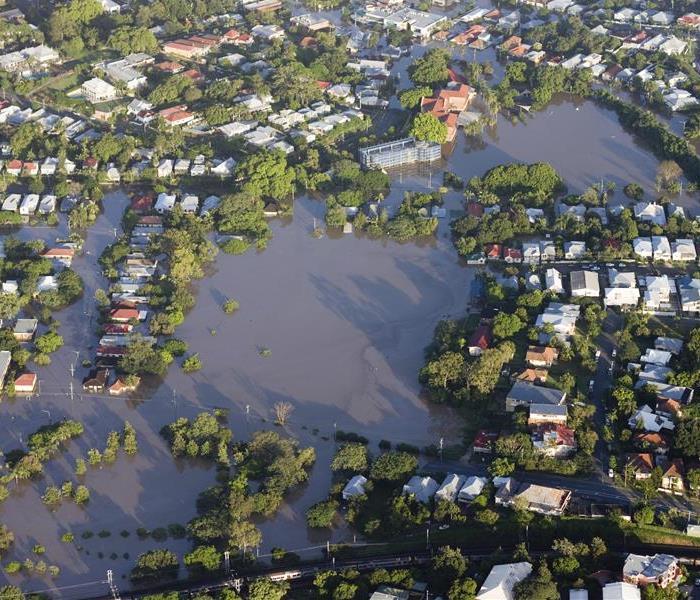 Knowing that Servpro of Town & Country is just a phone call away, you can rest assured that there will be sunshine after the storm.
It may surprise you that most standard homeowners insurance policies do not cover damages from weather-related flooding. Sadly, many realize that they are not protected against the costly damages until after the overflow of local waterways or torrential rains made their way into the home. Town & Country flood damage can occur from a variety natural disasters and is more common than you think.
That's why SERVPRO of Town & Country feel that it's important that you understand the basics of Flood Insurance, such as where to purchase it and what it covers. It's the first step toward being prepared for flood and water damage, and the smart step toward a fast recovery.
Flood Insurance is purchased separately from standard homeowners insurance. National Flood Insurance Protection (NFIP) is a federally funded program that offers flood insurance. It is purchased through an insurance company or agent, and not directly from the government.
Flood Insurance rates are set, however are dependent on several factors. There is no need to shop around for the best insurance rate for Houston water damage. The government sets up the rates and the price varies according to factors such as the level of risk for flooding in your area and the type of construction of your home. Some flood insurance policies qualify for a discounted rate if the home is located in a high-risk zone or in a low-to-moderate risk zone. Your insurance agent will let you know if you qualify for a discounted rate.
Flood Insurance may be mandatory for your home. If you have a mortgage that is federally regulated, flood insurance is mandatory. Homes in high-risk areas that have mortgages from insured lenders are also required to have the federally funded flood insurance. While you may think that Houston flood damage is unlikely because your home is in a low-risk area, the NFIP strongly recommends that you protect yourself with a Flood Insurance Policy−20% of flood insurance claims come from low-risk area policyholders.
Flood Insurance covers both building and personal property. Your home, its foundation, electrical and plumbing systems, and even built-in appliances are eligible for flood damage coverage, including debris removal. Personal items such as clothing, furniture, appliances, electrical items, and even artwork are protected. There are limitation to the coverage including damage to basements and reimbursement for temporary housing. For a full list of coverage, talk to your insurance agent.
Flood Insurance has a 30-day waiting period. Payment for a full year must be made and there is a 30-day waiting period from the date of purchase before your policy takes effect. There are some exceptions to this waiting period and they should be discussed with your insurance agent.
Flooding from severe weather conditions is a stressful experience. However, understanding your flood insurance coverage and knowing that SERVPRO of Town & Country is just a phone call away, you can rest assured that there will be sunshine after the storm.