Protecting Your Home When You Are Away
11/24/2019 (Permalink)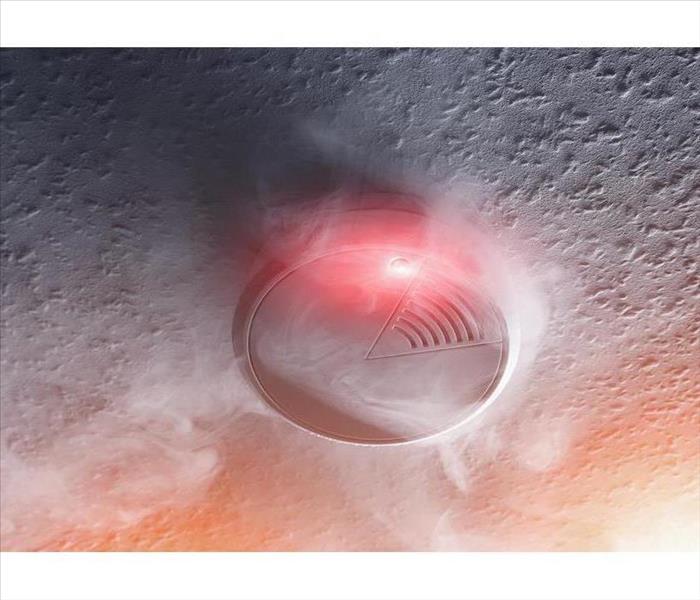 Replacing all your smoke detectors with smart versions can be expensive, but it can pay off in the long run
3 Smart Devices That Can Improve Your Fire Safety Efforts
You know that it's important to protect your home in Hilshire Village,TX, by using a smoke alarm system. With smart alarms, you can be notified of a house fire even if you are not there. Quick notification can allow you to contact emergency personnel in a timely manner so that they can put out the fire and save as much of the structure as possible. Here are three smart devices that can improve your fire safety efforts.

1. Smart Smoke Detector

Replacing all your smoke detectors with smart versions can be expensive, but it can pay off in the long run. Most models can detect both smoke and heat, so you get a clearer indication if there is a problem with fewer false alarms. A smart detector can also contact emergency services for you. The fire department finds out about the fire at the same time you do, which can reduce their response time.

2. Smart Battery

If cost is a factor, you can start small by replacing the 9-volt batteries in your current smoke alarm system with smart batteries. You can connect these batteries with your Wi-Fi to get notifications on your phone when the alarm is triggered or the battery needs to be replaced. These batteries can last up to five years, which can also save you money over time.

3. Smart Listener

Another cost effective option if you're not ready to upgrade to a full smart system is a listener. You place the listener in the wall at a central location, and it lets you know if any of your smoke detectors send out a signal. The downside to having a listener as part of your fire safety plan is that it cannot discern between false alarms and real threats, so you get a notification no matter what.
You can save on fire damage cleanup services if you can get fire personnel to your home faster. A smarter smoke alarm system can help you do that.