Flood Prevention and Mitigation Bond Passes in City of Houston
6/11/2019 (Permalink)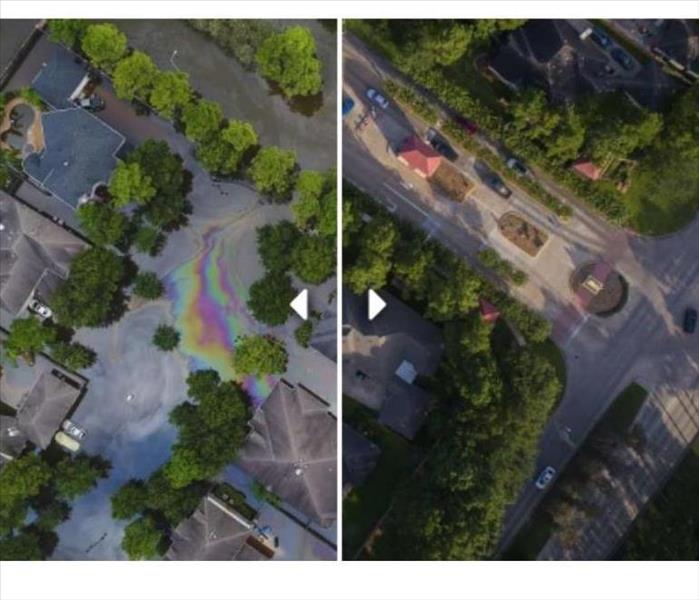 Hurricane Harvey causes Harris County to rethink flood prevention and passes bond to fund future flood prevention programs.
Houstonians recently voted into effect a $2.5 billion dollar bond which will fund mitigation efforts to invest in flood-control projects and will also fund future planning councils that will be responsible for restoring buildings caused by future floods.
The bond passed with an unprecedented 85% approval rating from voters. The bond money will be spent on purchasing of homes in flood prone areas, the re-navigation and expansion of existing bayous that weave in and around the city and fund future planning and think tanks to determine how best to reduce Houston area flooding.
Hurricane Harvey was the most wide spread flood in recent memory and caused an estimated $125 billion in damages across the State of Texas. It is estimated that 300,000 vehicles and 150,000 homes were flood damaged or lost due to the enormous amounts of rain this category 4 hurricane brought in from the Gulf of Mexico.
The Bond comes with an an on going price of about $5 per resident in Harris County which is the county that the City of Houston resides in.
Harris County intends to host 23 community meetings across the county during the summer months to further discuss with the community how the bond money will be spent and the programs current Houstonians can participate in to plan and recover from future flooding events.