Candle Replacements To Keep Your Home Safe
7/19/2018 (Permalink)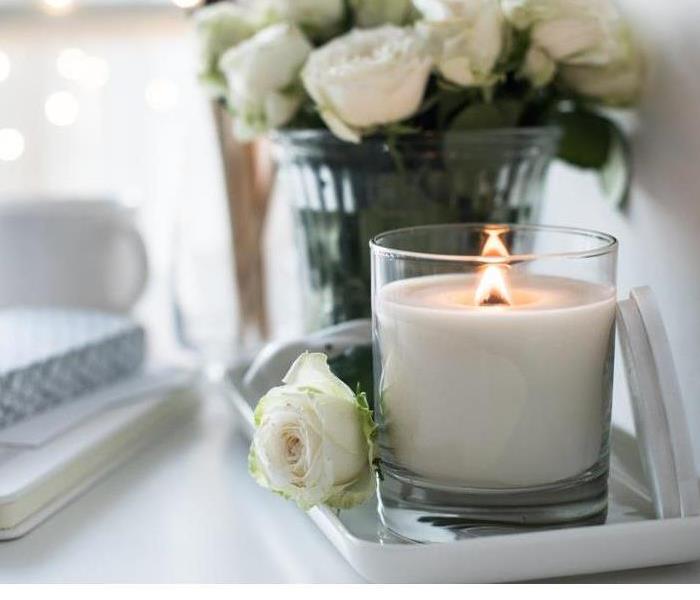 Candles of all types are sold every day around the world. In fact, it is estimated that more than a billion pounds of various waxes are used in the production of candles each year. With the wild popularity of tapers, tea lights, and pillar candles, it should be easy to track the which type is sold most often. However, it is difficult to say how many candles or what design, style, or size of the wax, scent-infusing varieties are sold because of the number of cottage industries that have sprung up all over the world as the popularity of wax light grew. Sadly, as people burn more of the aroma-producing products, the world is experiencing more candle fire episodes than ever before.

Quick and Easy Replacements

While it is easy to criticize the use of candles, it is often more difficult to think of replacements. Fire cleanup and restoration experts suggest preventing candle fire by trying the following if you are looking for soft lighting or a lovely scent when choosing to replace your candles.

Electric candles
Stand-alone air-fresheners
Fairy lights
Reed or electric diffusers
Perfume scented lightbulb
Hanging or clip-on lights
Electric wax or oil warmers

Another alternative to filling your room with the lovely scent of a candle is a perfume scented lightbulb. Use your favorite fragrance or aroma filled oil. The pleasant bouquet that flows through the room may surprise you.

Fast and Simple Safety

Candles have been a part of human life for hundreds of years, so it can be difficult to look at your life in Houston, TX without them. However, you don't have to turn to a wax creation when setting a romantic mood or seeking to cover an unpleasant odor; there are alternatives that can provide soft lights or fill the room with the same alluring scents as any candle out there. Creating an environment that is safe from candle fire hazard or smoke cleanup can be much more important than recreating the look your forefathers favored as they sat next to a burning candle with an open book. Besides, you have electric lights for that! Visit http://www.SERVPROtowncountry.com/ for more information on fire damage.